Soothing Oak Hues Complement Laidback and Elegant Home
Filed under: Blog
Comments: Comments Off on Soothing Oak Hues Complement Laidback and Elegant Home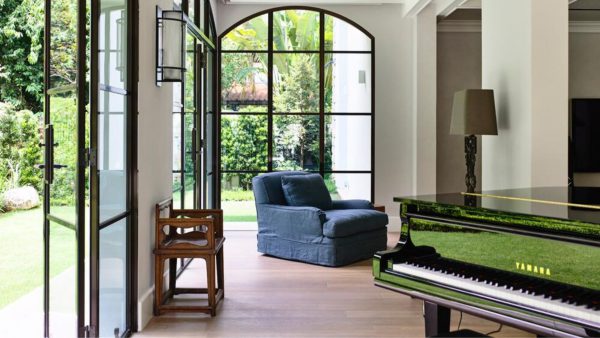 Oak flooring in neutral yet varied shades provides the perfect base for a property inspired by the south of California and France.
When seeking a space to call home, our client – a family which enjoys travelling – desired a place they could enjoy together and entertain guests in. They also wanted to showcase their art collection.
Their home blends design sensibilities from Southern California and Southern France, making for a relaxed and intimate, yet elegant and spacious two-storey dwelling. The living area extends out to a garden and swimming pool surrounded by trees. Their architects specially designed the home to look out to the lush views through French windows, which also bring natural light into the interior living space.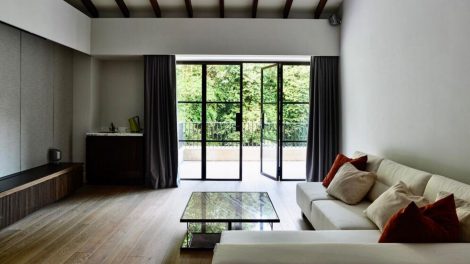 To complement the light and graceful décor, oak was selected as the flooring throughout the house, and for the spiral staircase connecting the first and second floors. As a porous wood, oak easily takes on other colours. This allowed for it to be stained in varying tan hues that introduce a rustic yet refined quality, and highlight the wood's natural grain. Its neutral palette also underscores the beauty and uniqueness of the family's collection.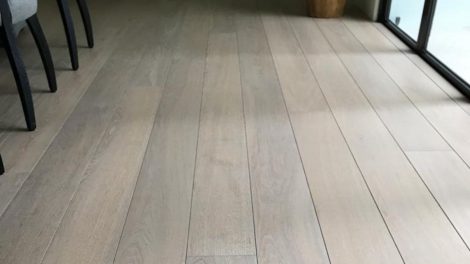 Engineered wood was used for the flooring as it could be prepared in broader panels than solid wood, matching the expansive feel of the interconnected living spaces.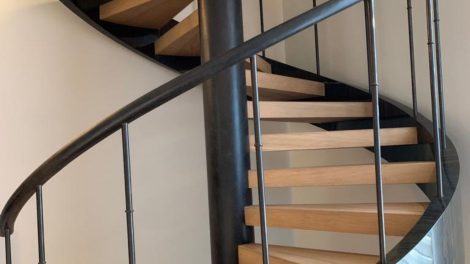 Meanwhile, the spiral staircase curves organically between the home's two floors, with the oak steps smoothly continuing the aesthetic from one to the other.
Another factor behind why the homeowners opted for wood flooring throughout the house, was its feel underfoot. They liked its pleasant warmth, especially after waking up.
Find out more about the differences between engineered wood, wood and vinyl and which is the most suitable for you in this article, or explore our range of engineered wood and wood products.